"
Jewelry is the most transformative thing you can wear

"
Testimonials
Jewels that sparkle, stories that enchant. The voices of golden women.
Discover the enchantment that countless customers have experienced with our jewelry and service. Here are some of the glowing Google Reviews and heartfelt words from our satisfied patrons.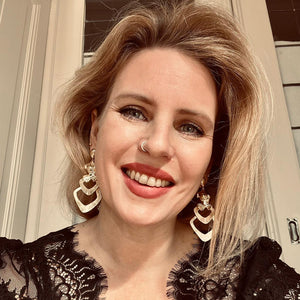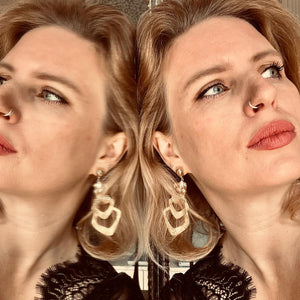 Reviewed by
Bernice Elmarasy
"
Already my favorite pair of earrings! These are real statement earrings! Stylish, elegant and timeless. They take your outfit and look to the next level. Love it!
"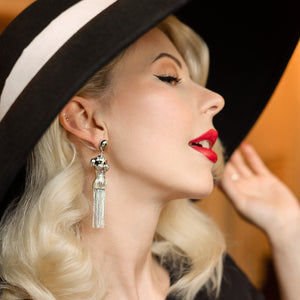 "
Amazing jewelry by idea, design, quality and comfort! You will fall in love with this earrings from a first touch. 😍
"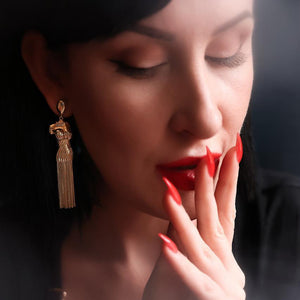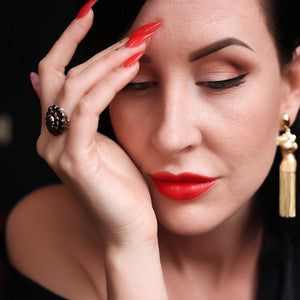 Reviewed by
Vivian Kramer
"
These earrings give me that extra vamp feeling. That I can take on the whole world! And not in a hard bitchy way. No, just in a beautiful soft feminine way.
"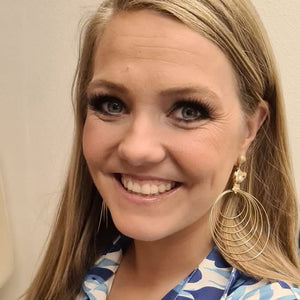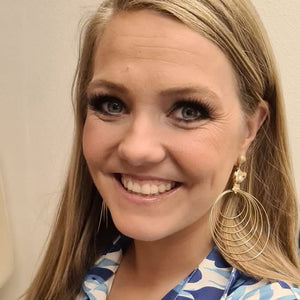 Reviewed by
Josine Droogendijk
"
If you're looking for stylish earrings with a touch of whimsy, I recommend Donna Dorée's gold ballerinas. They are light on your ears, exude luxury and receive many compliments.
"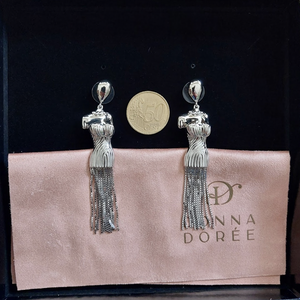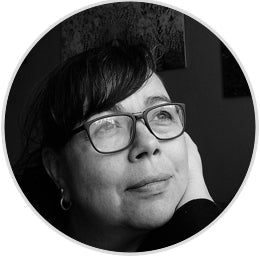 "
Very beautiful jewelry. Fast shipping that was packed very well, firmly and very nicely. The earrings came in a nice, spacious box with a polishing cloth and a beautifully finished foam cover to protect the earrings if you don't wear them for a long time. The Rhea earrings have a hollow torso which increases the wearing comfort because they are now not too heavy.
"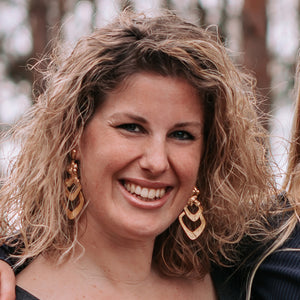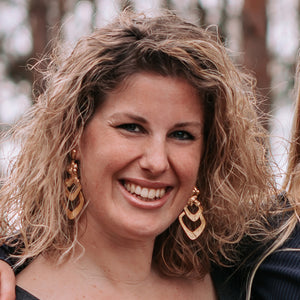 "
I am very happy with the Gaia earrings. I consciously wear them as an eye-catcher. Can be with going out, can be with an event or recently during our family's photo shoot. For me, Gaia's written underpinnings were so recognizable from my personal reason for being that I couldn't help but buy. When I want to feel that 'vibe', I wear them with pride.
"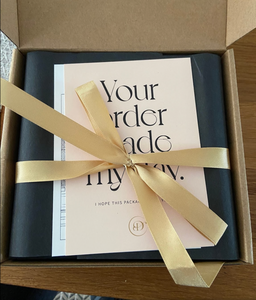 Reviewed by
Sanna Kwisthout
"
The order process went smoothly and I received my beautiful earrings in just two days! The jewelry was packed in a luxurious box and I received a high quality polishing cloth with it! Absolutely awesome! I love my new earrings!
"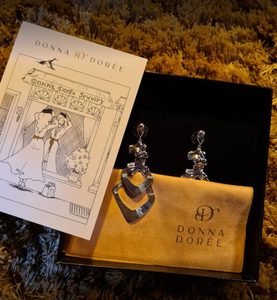 "
My boyfriend surprised me with the fantastic Gaia earrings from Donna Dorée. The earrings are made of a super beautiful and high-quality material. They are large pendants but they are very light to carry. They are perfect to combine with different looks. For example, I combine them with a black dress or jumpsuit on neat occasions, but they also look great with a tougher look, such as a leather or panther jacket. Every detail has really been thought of! When I wear them I receive many compliments. The Gaia earrings really make you shine and are really the perfect accessory to complete your look!
"